MANAGING DIRECTOR OF VAREYA BV
My name is Raymond Faber, Managing Director of Vareya BV.
After completing my Bachelor of Business Administration (Marketing Management) I stared my career in the marketing department of an international Trust office. In a period of five years I developed in to the job of consultant, advising international companies. We were helping these companies to start their business in the Netherlands and to enter the European market. During this period, I have built a strong international network and because of globalization and the development of the internet (E-Commerce) many international companies have found their way to the Netherlands and the rest of Europe.
After years of experience in an inspiring environment I resigned in order to travel for a year. In that year I visited different countries from Asia to South America, from the E-Zone in Curacao to the Panama Canal and the fast-growing Free Trade Zones of the UAE and Morocco. During this journey gave me new insights and many of the trading companies I have spoken to where simply looking for practical solutions (such as storage, bonded warehouse, (promotional) packaging, handling and shipping) in the Netherlands in order to sell their goods in the European markets. E-Fulfillment and warehousing services was exactly what they were looking for. Once I returned in the Netherlands I started the company based on E-Fulfillment and Warehousing, focused on the (inter)national market.
You will find more information, about the services that Vareya has to offer, on this website and possibly our paths will meet in the future. Our colleagues will be available to assist you at any time .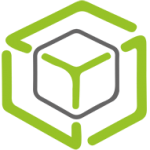 Save time and costs by outsourcing your e-Fulfillment, Storage, Transport,
Distribution and Warehousing